Innovation. Facilitation. Incubation.
ClimatePath® has helped thousands of individuals, businesses, and non-profits achieve their goals while making a positive impact.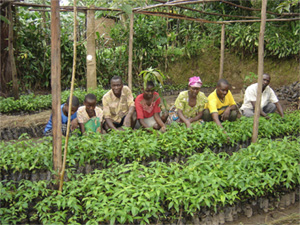 Current business practices and consumer habits undervalue the services provide by nature, and often do not fully consider the environmental costs of commerce, growth, and consumption.
Please join us join us in finding and supporting innovative on-the-ground solutions that capture the value of conservation, preservation, and healthy ecosystems while creating opportunities for communities to thrive.
Growing demand against finite resources and bio-capacity is not sustainable. We must redefine what the "Good Life" is through circular design strategies, more efficient products and services, reduced consumption, and innovation.
We invite you to imagine a future where both our own communities and all nine Billion people on the planet live well. Businesses, individuals, NGOs, and IGOs can all play a major role in driving innovations that support and deliver on this scenario.
ClimatePath is a full service "positive impact agency", focused on social and environmental strategy, tactics, and innovation.
Our services include:
CSR Strategy
Capacity Building
Organizational Facilitation
Business Model Redesign
Partnerships and Matchmaking
Project Funding and Development
Insight and Foresight Work
Design Thinking Workshops
Certification